Transforming complex challenges into simple, high-performing solutions.
Our unique approach provides customers with all water, wastewater, installation, and operational services requirements through a single provider, including: mechanical installation, system maintenance, operations, compliance, and fabrication.
Our in-house capabilities and depth of knowledge ensure we transform even the most complex challenges into simple, effective solutions, and offer a customer experience and commitment to quality that sets us apart.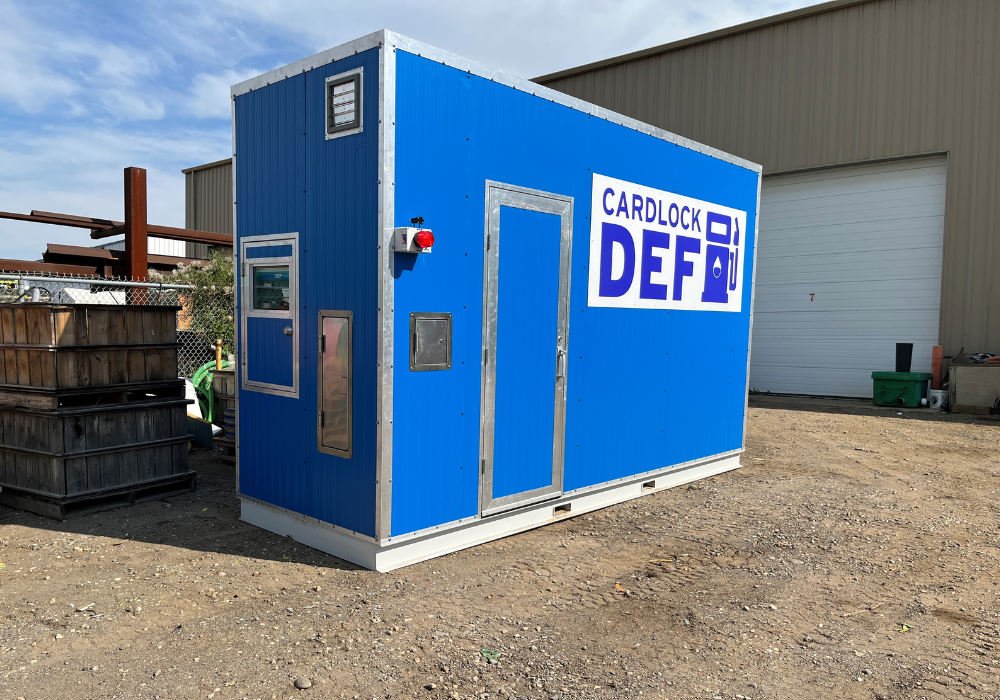 Custom Diesel Exhaust Fluid (DEF) storage and dispensing units
In 2021, Terra Water Systems (Terra) partnered with Raceline Design to design and fabricate a line of Diesel Exhaust Fluid (DEF) storage and dispensing units to be deployed at various locations across Canada.
The custom engineered units were designed to serve a range of applications, such as retail truck stops, agricultural and commercial stations, and oil and gas.
Round-The-Clock-Service
Once your water and wastewater solution has been built, you get around the clock service to help you solve any problem – big or small.
Turn Key
Beyond providing the equipment for water and wastewater systems, Terra engineers, fabricates, installs, commissions, operates, maintains and troubleshoots all water and wastewater solutions. On top of that, Terra offers specialized training programs to help you seamlessly takeover operation.
Fully Compliant
Wastewater has now become more regulated than ever before. Clients in all industries trust Terra to deliver solutions that are compliant and technologically sound.
Extensive Engineering Experience
After successfully completing hundreds of projects, there are few problems Terra has not encountered before. Clients rely on Terra to turn complex challenges into elegant, reliable solutions.
CAREERS AT TERRA
Join the Terra family and say yes to a dynamic and exciting career!
We offer competitive compensation packages and training opportunities to take your career to the next level.

Over 20 years' experience partnering with clients across North America, and a proven reputation as the go-to experts for high performance and reliable solutions that support effective operations in remote work sites and small municipalities.
Head Office
4208 118th Avenue South East
Calgary, Alberta
T2Z 4A4