Diesel Exhaust Fluid (DEF) Systems
Supporting Safe and Efficient Fueling Operations
In 2021, Terra Water Systems (Terra) partnered with Raceline Design to design and fabricate a line of Diesel Exhaust Fluid (DEF) storage and dispensing units to be deployed at various location across Canada.
The custom engineered units are designed to serve a range of applications, such as retail truck stops, agricultural and commercial stations, and oil and gas industries.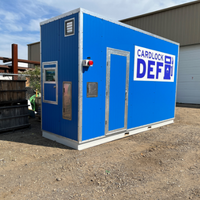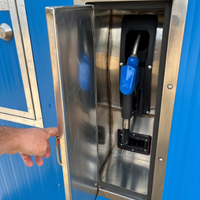 10,000-gallon wastewater tank
In fall 2021, Dexterra Group – a premier provider of facilities management and workforce accommodation services – approached Terra Water for a wastewater storage solution for a remote camp in Manitoba.
Design requirements included meeting CSA B-66 standards, as
well as Dexterra's specifications.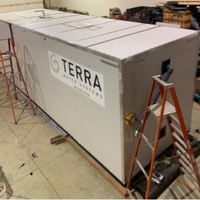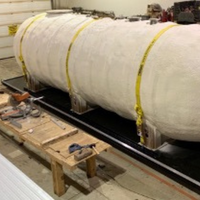 Weatherproof Chemical Storage Shed
In 2022, the City of Calgary approached the Terra team to craft a secure, cost-efficient, and regulation-compliant storage shed, featuring chemical containment and grating for convenient access.
Plumbing connections were meticulously installed for 8 chemical totes, equipped with isolation valves for each tote using a 2″ GF valve.